Join Our Professional Team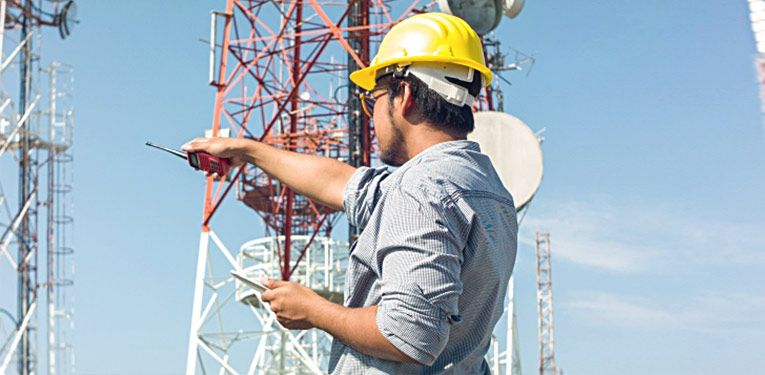 Responsibilities
Take care of customer complaints and technical needs in the branch.
Prepare and configure clients wireless p2p links (Master & Slave)
Daily review for wireless links signals
Configure Hotspot equipments
Configure Switches and vLan arrangement
Configure end-user routers.
Supervision the Technicians.
Supervision of Branch repeater power and equipments.
Publishing daily report & feedback to Tech. Support team.
Monitoring Branch wireless network with known monitoring technologies.


Must Have
BA degree in  field of Electricity or Information Technology.
1-2 years experience in ISP field.
Good communications skills.
Good knowledge in using monitoring tools
Multitasking and good time management.
Nice To Have
Cisco CCNA certificate
Mikrotik MTCNA Certificate
Good knowledge in dealing with Linux systems
  Working Hours:
42 Hour/Week [ 7 hours per day - 6 days per week].
 Leaves:
 Annual Leaves: 21 Days per year [ Paid ]

Permissions: 6 Hours/Month

Sick Leaves: Needs for Medical report
 Salary:
[ Will be discussed during the interview].
 Overtime:
Each overtimed hour paid with x1.5 of 1 hour salary

Benefits
Healthcare, dental, vision, life insurance
PTOs
Vacation, Sick, and paid leaves
Save on commute
Free Parking, Paid work trips
Discount Programs
Gym discount, Zain Telecom free postpaid line, Careem Promo code, Free internet for your home
Prime location
 Prime location in Falluja City Center
Sponsored Events
achievement event, employee annual anniversary, Annual day event
Sport Activity
Play any sport with colleagues and the bill is covered
Eat & Drink
Free breakfast, Iraqi lunch with professional Iraqi chief