Tech. Support Engineer (MOSUL)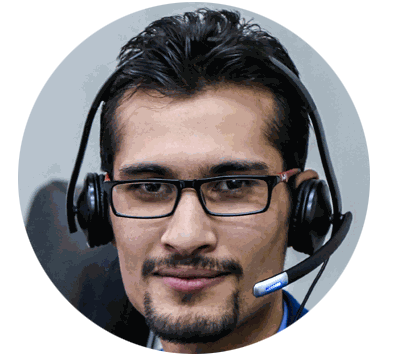 Join Our Professional Team
Responsibilities
Research and identify solutions to software and hardware issues
Diagnose and troubleshoot technical issues, including account setup and network configuration
Ask customers targeted questions to quickly understand the root of the problem
Talk clients through a series of actions, either via phone, email or chat, until they've solved a technical issue
Properly escalate unresolved issues to appropriate internal teams (e.g. software developers)
Provide prompt and accurate feedback to customers
Refer to the internal database or external resources to provide accurate tech solutions
Ensure all issues are properly logged
Prioritize and manage several open issues at one time
Follow up with clients to ensure their IT systems are fully functional after troubleshooting
Prepare accurate and timely reports
Document technical knowledge in the form of notes and manuals
Maintain jovial relationships with clients


What's great about the job?
Up to date monitoring system [PRTG]
Deal with a very professional Network administrator
Continues learning and training courses
CRM & ERP system for ticketing and call center system.
Must Have
Proven work experience as a Technical Support Engineer, Desktop Support Engineer, IT Help Desk Technician or similar role for more than 1 year.

BS degree in Information Technology, Computer Science or relevant field.

Hands-on experience with Windows/Linux/Mac OS environments.

Good understanding of computer systems, mobile devices, and other tech products.

Ability to diagnose and troubleshoot basic technical issues

Familiarity with remote desktop applications and help desk software (eg. Team Viewer, Anydesk).

Familiarity with Monitoring systems (eg. PRTG, WhatsUp).

Excellent problem-solving and communication skills.

Ability to provide step-by-step technical help, both written and verbal.


 
Nice To Have
Cisco Certified Network Professional (CCNP) Routing and Switching.


Additional certification in Microsoft, Linux, Cisco or similar technologies is a plus

Experience in Network design

  Working Hours:
48 Hour/Week [ 8 hours per day - 6 days per week].
 Leaves:
 Annual Leaves: 21 Days per year [ Paid ]

Permissions: 6 Hours/Month

Sick Leaves: Needs for Medical report
 Salary:
[ Will be discussed during the interview].
 Overtime:
Each overtimed hour paid with 1.5 of 1 hour salary

Each Official and/or Regional Holiday will be charged as an overtime

Benefits
Healthcare, dental, vision, life insurance
(Coming Soon)

PTOs
Vacation, Sick, and paid leaves
Save on commute
Free Parking, Free transportation in partnership with Careem™ 
Discount Programs
Black gym discount, Zain Telecom free postpaid line, Careem™ promo codes. Free internet for your home
Sponsored Events
achievement event, employee annual anniversary, Annual day event
Sport Activity
Play any sport with colleagues and the bill is covered
Eat & Drink
Free breakfast, Iraqi lunch with professional Iraqi chief